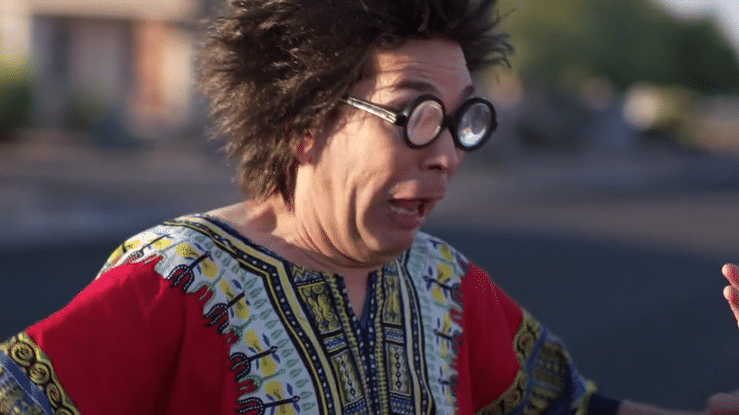 In each episode, different obstacles block the path and anything that can go wrong, does go wrong! Bartholomew finds himself in the reality of day to day struggles, trying to make it in Hollywood. He encounters pre-carious situations and gets good and bad advice from his Hollywood community of friends. The mysterious, dark, fantasy character that Bartholomew interacts with dubbed Velvet Prozak gives Bartholomew alternative advice in his pursuit of fame and fortune. He learns important lessons through the episodes. A twist, he realizes Velvet Prozak, a slick hustler, pop music singer and star in his own mind is his alter ego. When Barth' immersed in his phantasmago-ric alter personality, he disappears into elaborate, movie star adventures and music video style fantasy's as
Velvet Prozak.
Velvet Prozak revolves around Bartholomew (Barth) Fogglehorn, a nerdy millennial from Florida with a dream of becoming a Hollywood star. A journey through a figurative rabbit hole to a place called Hollywood. Each episode in this stoner comedy stand alone but remain part of the story through character relationships, the messages and the world Barth's journey takes place in. Stoner Brian (StonerB), becomes his best friend who helps Bartholomew navigate the journey a head filled with an array of Hollywood characters.
CAST, Saige Walker, Matthew Rogers Harrison, Dina De Laurentiis, Gary Sievers, Jason Boegh, Douglas Dean Taylor
​
GUEST STARRING, Lou Ferrigno, , David De Luise, Tiffany Fallon and many more TBA...
​
CREATOR, Saige Walker
DIRECTOR, Andy Lauer
​
DEVELOPMENT WRITERS, Saige Walker & Matthew Rogers Harrison
WRITTEN BY, Saige Walker & Matthew Rogers Harrison
​
CASTING DIRECTOR, Craig Campobasso C.S.A.
​
​
​
​
Ep1 The Adventures of Velvet Prozak
Ep2 Cougar Hunting
Ep3 Wrong Place Wrong Time
Ep4 Highatus
Ep5 Wahoo

Ep1 The Truth is Out There
Ep2 Treasure Experience
Ep3 Halloweed
Ep4 For The Love of Art
Ep5 Satan's Piss
Ep6 Spun